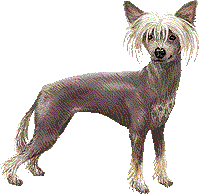 Testimonials!!

For all you folks out there that feel better

with a reference, here are some comments

from some folks who already got an Outlaw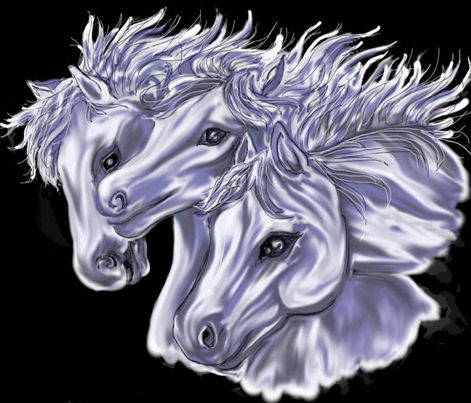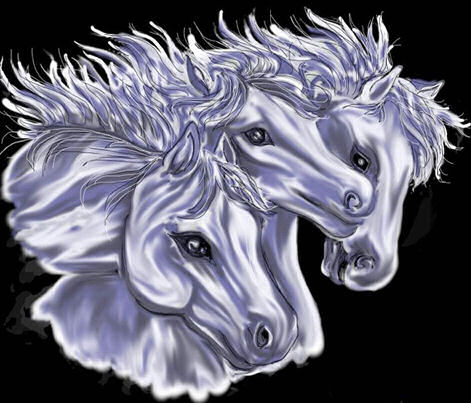 Hello Shannon,

JASPER is doing great.  He is quite active!  He is doing well with his potty training.  We are crate training, and he is doing great with that.  Sometimes, very few times he will go to his crate on his own.  He sleeps all night.  I think he is worn out.  He loves playing outside.  We take him out several times a day, but we all go out in the evening for a good hour or so and he chases balls, toys, frogs, etc.  He has really fit in well with our family.  He is quite a biter, but I think all puppies are.  We tell him no and encourage him to chew on his toys.  He really zonks out after playtime.  He had his first Meet & Greet with the vet about 1 1/12 weeks ago, everything looked good.  He goes back this Thursday for a shot.  He loves to go on rides with us.  We have taken him to Target a few times and he rode in the front of the cart in his snoozy blanket.  My husband didn't really care one way or the other if we got a dog, but I know he has fallen in love with him.  He comes in from work looking for him.  He licks as much as he bites.  He can be so loving.  He lays down in the bed with us every night for couple of hours before he goes to bed.  I have been putting him in the shower with me after I am finished to wash him, and he does fine.  I dry his hair with the hairdryer because he is cold and he waits until I am finished.  He greets everyone that comes over and some of our friends brought their King Cavalier Spaniel.  She is 1 year old.  He really liked her. They played together real well.  He has also played with our neighbor's shih tzu.  Anyhow, Jasper played more than their dog.  Ziggy is a few years old and doesn't play too much.  Just wanted to let you know that he is doing fantastic and we are enjoying him.  It is just like having a baby again, but I knew it would be....well if you take care of them correctly.

Thanks again, Leigh

Hey Shannon ,

Hope you are all doing good . We wanted to let y'all know how

much we love our little Miss. Minnie . She is so whimsical. We

never know what she will do next. She terrorizes the cats,

plays chase with the squirrel and just loves to greet every one

It is all about her , you know . We named her appropriately

when we named her Minnie Ha Ha  . She is our little outlaw .

We made the right choice doing business with you .

There may be more in the future. 

Thanks for every thing , Danny & Andrea

Hi Shannon,  

I just wanted to drop you a line, & let you know how wonderful life is now, with our "Dimitri"!!!  He has worked his way into joining our animal part of our "Family"!!   His best friend now, is our 1 year old Siamese female kitten.  He also gets along with our German Shepherd, smooth Collie, & male Shetland Sheepdog.   I've become an "Ambassador" for the great Powder Puff!  I love him so much,  Thank you for all you love, & hard work.   It certainly shows with our precious "Dimitri".  

Truly,   Leslie

HI!!!

Thank you again for giving us Roxy!!!! She is getting along great with Kahuna!!!! She is so funny and people just love her!!!! We brought her to a nurseing home to vist my grandpa and every one there loved her!!!! I have a picture of her with all of us for our family picture!!!! I am sending you one attached to this!! Hope you like it!!!! We have been working with her and she is almost all the way potty trained, she just has one or two times she accedently goes. She also can sit, shake, and she is learning to walk on a leash still but she doesn't like it very much. Over all she is a well behavied little girl who loves playing with her big brother Kahuna.

Thanks

Kayla

P.S> We always joke around with our neibors, we tell the she is like a "My Little Pony" because she galopes around our yard!!!

Hi Shannon!

I tried to take pictures of Addie last night so you could see how big she's gotten, but she was so busy playing, she didn't want to sit still. She's the best dog. We love her so much, especially my husband! I think it's so funny as he hasn't ever really "bonded" with any of our dogs, but he and Addie are crazy about each other. She even sleeps with us now. She's very spoiled, though. When I'm working at the computer, she insists on sitting on my lap, which makes it very hard to type. I need to find a baby sling or something to keep her in. She sleeps a lot so I know she's really growing. She hates to get out of bed in the morning. It's too funny. And she LOVES to be outside now that it's warm

Anyway, just wanted to say hi and let you know how happy we are with Addie. Hope all is well with you and your family. Take care, Olivia

Happy New Year.  This is T.J in Virginia

Just wanted to send you some pics of that black PP we got from you.

She is doing grand and we love her. When we are out she gets lots of attention, sometimes even more than our hairless!I have to tell you she still has the sweetest personality. She sure likes these kids, but she is my husband's dog for sure. He carries her around and kisses on her enough to make his Hairless CC jealous. Of course I think she is wonderful too. 

She seems to love it here in Virginia and has been very healthy.

Hope your year is full of Rodeo wins and healthy puppies.

TJ

DEAR SHANNON,

I CANNOT TELL YOU HOW MUCH JOY DAKOTA HAS BROUGHT INTO OUR LIVES. HE IS SUCH A GOOD BOY AND LOVES TO GIVE KISSES.  HE SLEEPS WITH ME AND MY HUSBAND AND LOVES TO PRANCE AROUND JUST LIKE A PONY.  I CAN'T BELIEVE THAT HE IS GOING TO BE ONE  YEAR OLD NEXT MONTH.   I FELL IN LOVE WITH HIM THE MOMENT I SAW HIS PICTURE.  SPEAKING WITH YOU SEVERAL TIMES BEFORE HE SHIPPED I FELT LIKE WE WERE OLD FRIENDS.  I WAS VERY PLEASED WITH HIS SHIPPING AND WAS TOUCHED THAT YOU SENT ALONG HIS FAVORITE TOY BEAR. I KNOW THAT YOU CARE FOR YOUR DOGS AS WE HAVE SPOKEN AND E-MAILED EACH OTHER SEVERAL TIMES.  I WOULD HIGHLY RECOMMEND YOUR DOGS AS THEY ARE OF GREAT TEMPERMENT , BEAUTIFUL AND SO FULL OF LOVE.

THANKS FOR GIVING US  OUTLAW'S LITTLE NEW YORKER VIA '' DAKOTA'' (LOVINGLY KNOWN AS CODY)  LOVE, RUTH  AND ' DAKOTA'

Hi Shannon,

Sorry it's been so long, but I've been waiting to fill

the disc in my camera so I can send you some new picture. Dobby passed his physical exam, and his

vet finds him in excellent health. He had his final booster shot, and is being given the Heartguard monthly chewables which I will be giving him on

the 10th of every month.  Mr. Magoo and I would

just like to express our appreciation to you and

how glad we are that Dobby has come to live with

us. Mr. Magoo has livened up, and he enjoys a

good active playtime with Dobby several times a

day. I was so worried about Mr. Magoo as he was

so depressed at the loss of Gizmo last year, and

he was just pining away.  So Dobby has been a real life

saver. Dobby is a happy playful little boy with

so much love and affection for us.

So we'd just like to say... "Thank you, so very much!!!"

Sincerely, Richard

Hi,  how are you?

We no longer have free calls to the States with our new phone plan, so we haven't been able to call and let you know how Dakota is doing.He is such a sweet little dog - we find it so surprising that there aren't

more of them around.  He is the most affectionate little guy and loves to cuddle.  He really enjoys the outdoors and would never come in if we let him.  He runs so fast that when he turns, he falls over.  He always has to have a stick or a pine cone in his mouth (or his favourite - deer poop).  He gets along so well with our other dog, but always has to be the boss.  Whatever Skeeter is playing with, is what he has to have. When they both get a treat, he gobbles his up while Skeeter drops his in front of him, trying

to get Dakota to get it.  He growls and snarls at him while Dakota crys and swats at his head, then gets on his back and creeps up under him kissing him, until he gets close enough to steal the bone.

Very unique and we wouldn't trade him for the world.   Anyways, hope everything is well with you, thought you'd want to hear how Dakota was doing.

Take care, Nancy

Hi Shannon,

Sorry for the delay in writing to you!  We want you to know how thankful we are for Dillon.  He is such a treasure, so well behaved and such a little cuddle bug.  We LOVE him to death!  We had him at the vet today and had him neutered and the microchip put in, it was sooo sad leaving him there!  When I went back this afternoon to pick him up EVERYONE raved about our lil Dillon, how happy and cuddly he was.  The doctor told me he was the sweetest Chinese Crested she has ever come across!  I wanted you to know we are so happy that we came across your website and found Dillon.

THANKS SOOOO MUCH!

The Blevins Family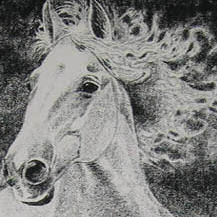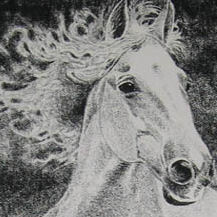 < /div>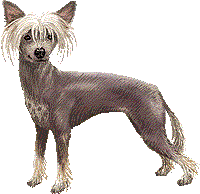 Shannon,

Thank you again for this precious puppy!!  I have been SO impressed with his personality!  What a fabulous dog, thank you for all you did in raising him to help him be a well adjusted, kid loving, fun little dog!  Here are some pictures of Levi enjoying his little "Best Friend".

Sarah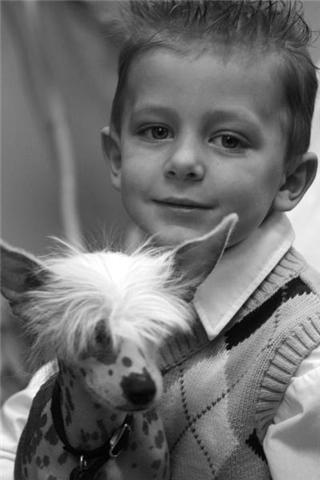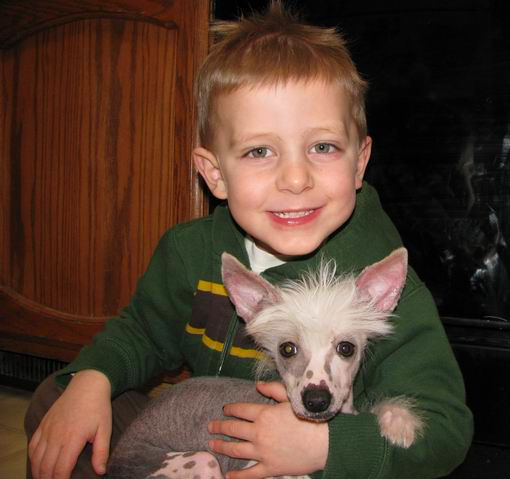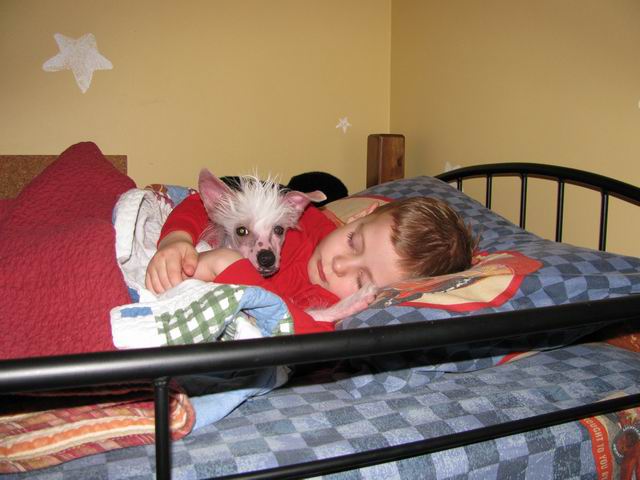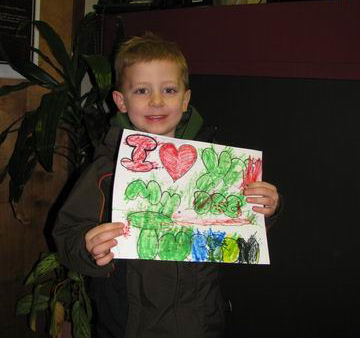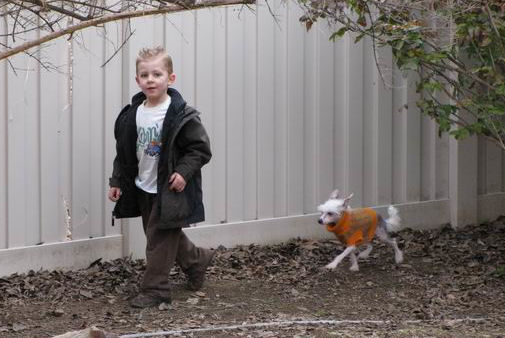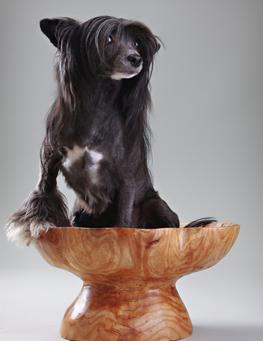 Hi Shannon,

My daughter decided to name Conner Bandit.  He is a joy to have.  Thank you for sending him with a sweater and a blanket in his crate.  It was pretty cold when he arrived and it helped keep him warm for the trip home.  The kids love him to death and I'm always yelling at them to put him down. Lol.  He sleeps in bed with me and boy can he sleep. It's like have a new baby.  I took him to my vet and they all love him.  I even had one of the vet techs asking for your name because one of the groomers there saw him and wants one so bad now. The vet even commented that just by looking at him and from what I told her about you she said she can tell I got him from a good breeder and wasn't surprised to find that you show your dogs.  I included a couple pics of him and I'll continue to keep you up to date on him.

Thanks again for my new baby,

Jennifer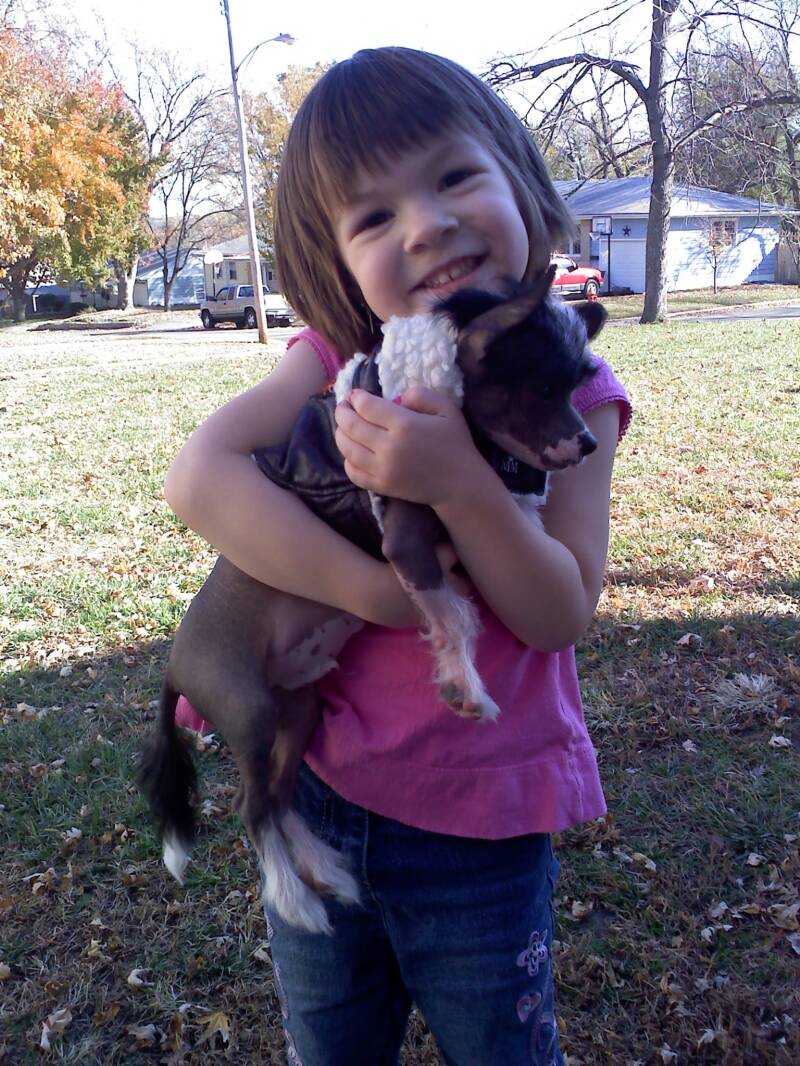 Shannon,

Here are a few pictures of Jasper with our family.  He is doing GREAT!!   Jasper and Tucson really started playing together yesterday.  They were chasing each other all over the yard and Jasper kept getting a big smile on his face.  It was too cute!! Thank you again for Jasper!! He has been a wonderful addition to our family!! As you can see by the pictures, everyone LOVES him!!  In fact Jasper snuggles with Elijah at night, Tucson has only snuggled with Levi so Elijah has really enjoyed having Jasper so cuddly. 

We will continue to keep you updated and send pictures.

Sarah